This beta release, among many other things, introduces the new UI (User Interface) to WorkShelf and fixes important compatibility issues with Skype 4.x (32 and 64 bit versions of Windows), Logitech's SetPoint (under 64 bit systems) and the 64 bit versions of Windows.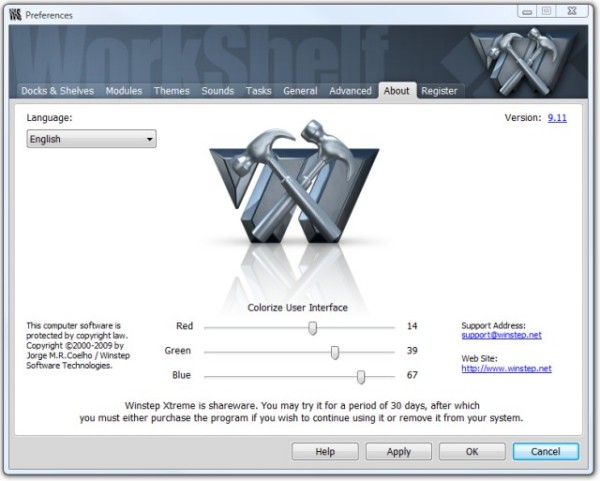 A complete list of additions, changes and fixes (and there are many) can be found by reading the history files in the C:\Program Files\Winstep folder after installation.
1 - Download the 9.10 beta from
http://www.winstep.net/xtreme-beta.zip
2 - Exit all Winstep applications.
3 - Run XtremeSetup.exe
IMPORTANT: This beta package is an update and MUST be installed ON TOP of a previous Winstep Xtreme 9.5 or later installation!
WorkShelf features incomplete language files based on the Nexus language files. If you would like to help translating the missing entries (about 250 entries of text specific to WorkShelf need to be translated) please say so here or contact Winstep support.
I need feedback on the new UI, usability, bugs, etc, as soon as possible, please...
Enjoy,