So, as I mentioned previously, the switches in the $100 and little more than 1 year old Razer Mamba TE Edition mouse were already double clicking when they should be single clicking.
This has been the bane of many mice brands for years now: even REALLY expensive mice use low quality Chinese switches that degrade in a very short time. Manufactures do not really care because most people will just go out and buy a new identical mouse.
At least here in Portugal Razer are out of luck, as warranty is a minimum of 2 years. As such, this very expensive Razer mouse is going back under warranty.
Because I obviously need a mouse to work while I wait for the replacement to arrive, I did some digging around. I found the ASUS ROG Gladius II Origin, which is actually pretty similar to the Razer Mamba in terms of shape and ARGB features.
But what REALLY sold me on this mouse was the fact that it comes with an EXTRA pair of Japanese switches, and the mouse was deliberately built so the switches can be easily, well, switched out: open the mouse by removing four easily accessible screws, pull out one pair of switches, insert the other, done!
ASUS idea here is that each of the two available switches (the ones in the mouse and the extra pair of switches provided) have different clicking characteristics, and you can thus use whichever you like best.
This is not really important to me, what IS important is that this means not only that I already have a pair of replacement switches when/if the originals break, but I can also order a bunch of cheap Omnicron switches from Amazon when/if both pairs give up the ghost. In theory this is the mouse than can last me for a lifetime (or until something else breaks, lol)!
Here is a picture of the ASUS mouse: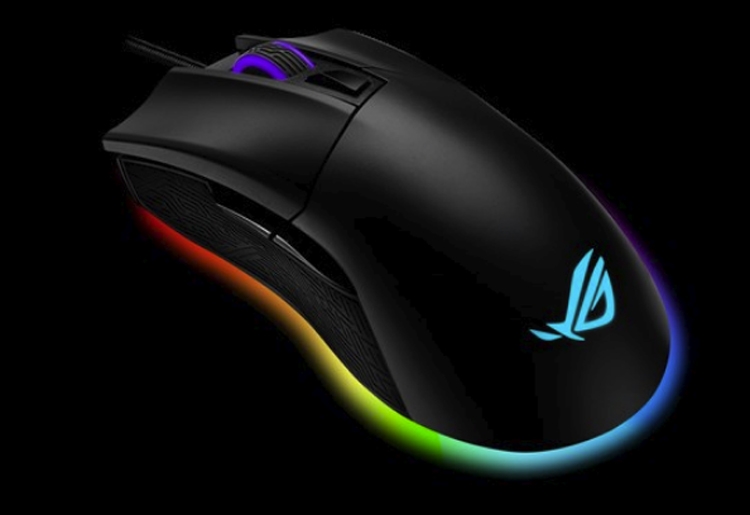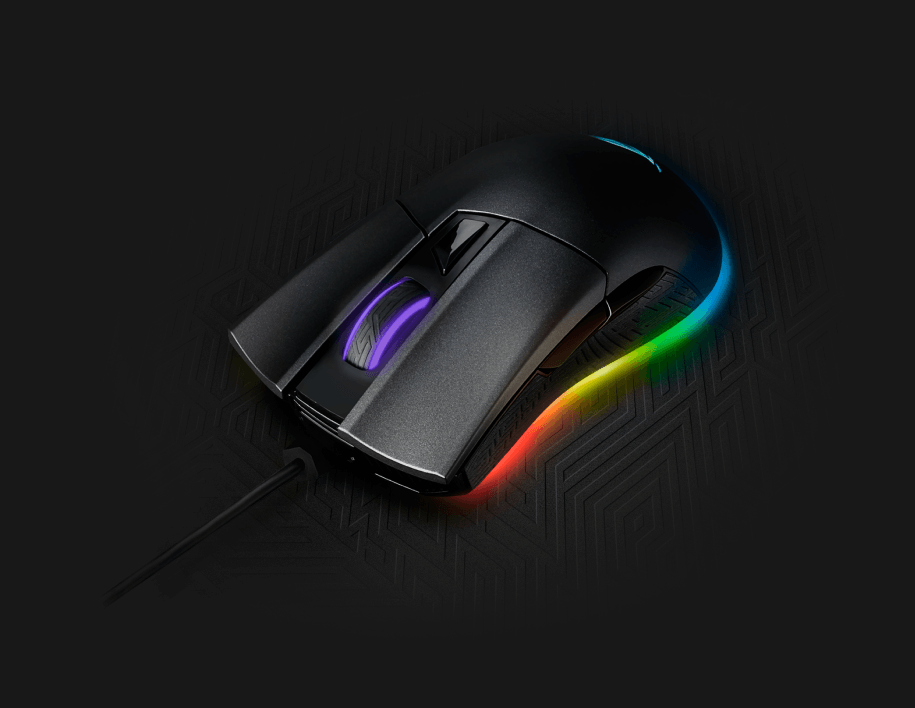 Very happy with it so far.
In other news, I use two external 3TB WD drives to perform automatic backups of my system here, using Acronis True Image. One drive holds daily backups, the other weekly backups. Using a combination of full and differential backups with different rotation schemes for each drive, this allows me access to backups as recent as 1 day or as old as two months. Even if one of the external hard drives fails, I still have redundancy in the other (and a sort of 'time machine' in case I accidentally delete a file and only notice it weeks later).
Prior to that, I was using two 2TB WD drives, but those had to be replaced with the 3TB versions when the storage requirements made them too small to hold all the required backups.
I am now facing the same situation: the 3TB drives are no longer large enough for a hands free operation, all I need to do is install a 40 GB game or something and I start running out of space to store all the differential backups, which forces me to delete older backups (and thus lose a part of my 'time machine' ability).
So I went out and instead of buying the next logical step (two 4TB WD drives) I brought two *6TB* WD drives. That should be enough storage space to last me for a very long time.
Currently copying backup files from one pair of drives to the other pair. Another 3-4 hours to go until all the files transfer via USB 3.0.
Finally, I engaged in a conversation with a Cooler Master (CM) representative on Reddit regarding my Cooler Master Small ARGB controller. The controller has a micro USB 2.0 port so you can connect it to the motherboard in order for firmware to be updated (and in theory for the controller to be controlled via software) but mine came without this cable.
I tried looking it up on Amazon but all I could find was a mix and match of adapters and cables: very easy to order the wrong thing by mistake.
Turns out that CM is just about to release the official 1.0 version of their MasterPlus RGB/ARGB controlling software, which also supports my controller. The representative said that once this happens the new small controllers will start shipping with the USB 2.0 cable included.
So I asked him if, as the owner of a C700M case (to replace my old CM Cosmos II), five CM 140mm ARGB fans, one CM small ARGB controller and two CM ARGB splitter cables, CM could give me a break and allow me to buy the cable directly from them. Guess he took pity on me as he sent me one free of charge via UPS - getting it in a few hours.
He also asked for pictures of my rig, so I directed him to this thread. He then naturally saw the Winstep software and what I did and showed interest on it, so I sent him a free license key as a token of appreciation. It would be nice to have a Winstep fan at Cooler Master European HQ.